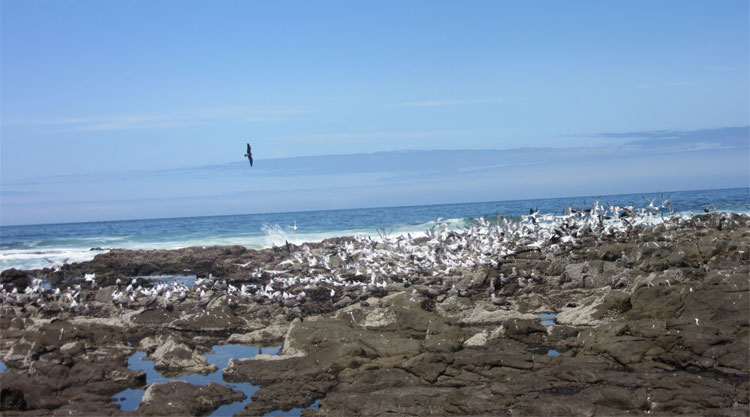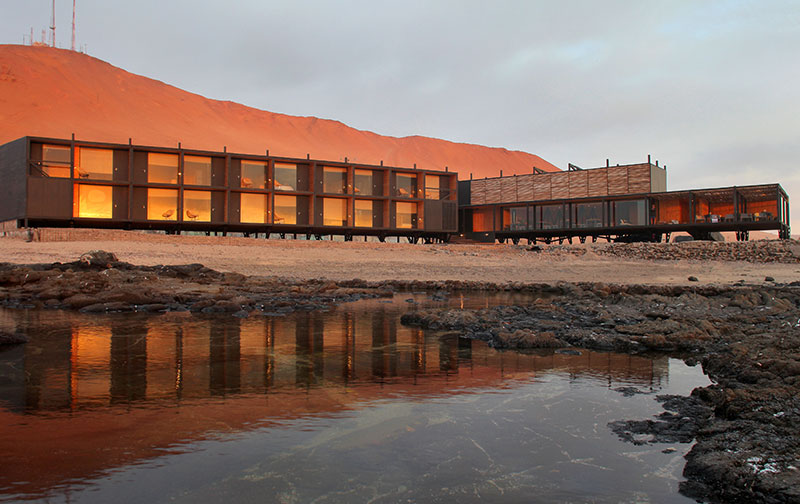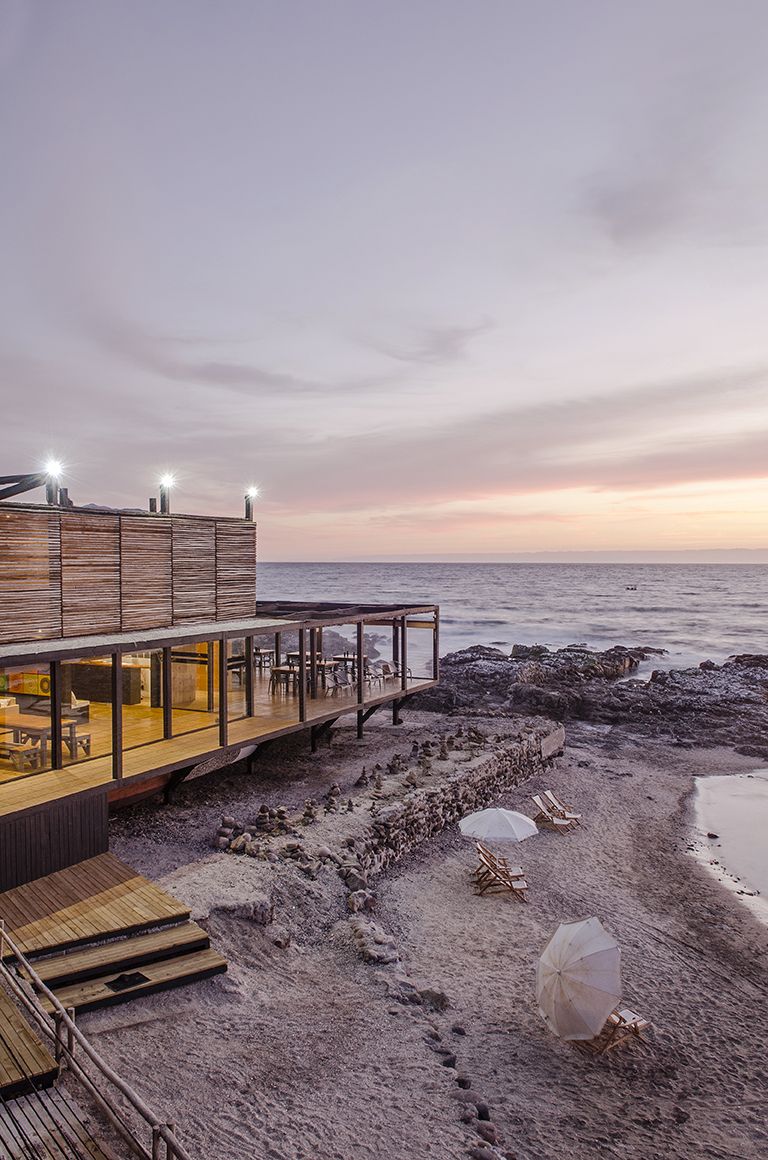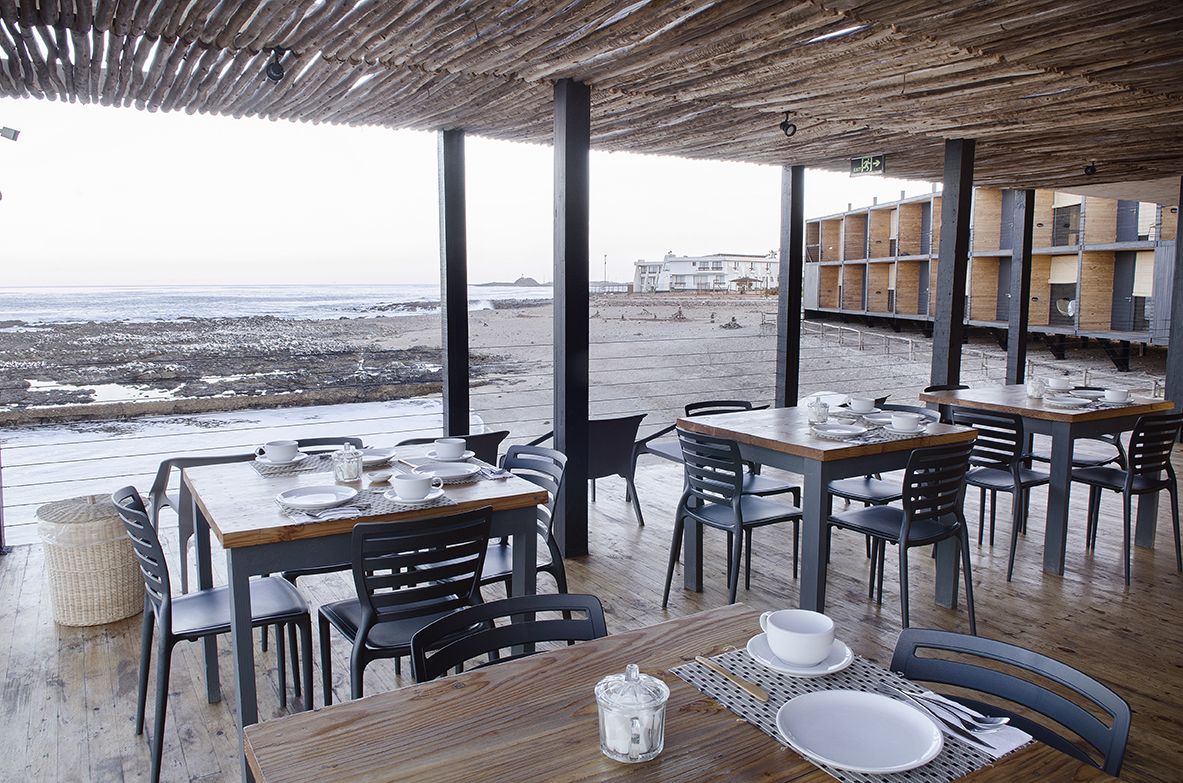 Beach Hotel Apacheta in Arica, Chile
Hotel Apacheta offers eco-friendly accommodation in Arica right next to Playa Feliz Beach, in between the beaches of El Laucho and La Lisera.
All rooms at Hotel Apacheta feature a private bathroom, a safety-deposit box and a terrace providing panoramic sea views. El Buey, the biggest wave in South America, can be spotted from the room's terraces at the right moment.
At Hotel Apacheta guests can take part in activites, such as bird watching, surf lessons and trekking, all at an extra charge.
Alacran Peninsula is 1.4 km from Hotel Apacheta, while Morro de Arica is 1.4 km from the property. Chacalluta International Airport is 16 km away.
Our hotel has 18 rooms divided into three types: standard (superking bed), double (two 1½ sized beds) and a shared room (with four 1½ sized beds).
Hotel Apacheta has a room designed for disability access. Additionally, this property makes use of solar energy and utilizes noble materials in its construction.