Welcome to Lys: Car Rentals in all major cities throughout Chile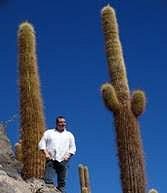 Renting a car in Chile is a great way to explore the country and its breathtaking scenery. With its varied landscape of mountains, volcanoes, beaches, forests, and glaciers, Chile is a great destination for the adventurous traveler. Whether you're looking to visit the bustling cities of Santiago and Valparaiso, or looking to explore the Atacama Desert and Patagonia, a car rental can help make your trip more convenient and enjoyable.
Renting a car in Chile is also a great way to explore the country on your own schedule. With a wide range of car types and sizes to choose from, you can easily find one that fits your budget and travel needs. With our services, you can be sure that your time in Chile will be both safe and enjoyable.
Our company rents different kinds of vehicles, from small subcompact hatchbacks to fully equipped 4x4 SUV. All our offered rental vehicles are maximum two years old and they all are equipped with air conditioning. We have excellent commercial agreements with other car rental companies in main Chilean cities, like Calama, Santiago, Temuco, Puerto Montt, and Punta Arenas, among others, and that is why we can always find the best deal for you. Simply fill in our Car Rental quotation form and you will get a full reply from us in less than 24 hours.
Please take note that our company is the only rent a car in Chile offering a 24/7 English emergency HELP DESK!!! This is a very important service, especially when driving on isolated areas, like Chile's Atacama Desert, or Patagonia. During your rental contract, you may send us emails, whatsapp messages, or call us anytime …. and we will always be there for you.
Vehicle Categories are available in: Arica - Iquique - Calama – San Pedro de Atacama - Antofagasta - La Serena - Santiago - Viña del Mar - Valparaíso - Concepción - Temuco – Pucón - Valdivia – Osorno - Puerto Montt - Puerto Varas - Coyhaique - Puerto Natales - Punta Arenas.
Category A



Kia Morning or similar city car

1000cc gasoline engine, 2 doors, manual shift, and radio. This car is for a maximum of 2 persons, and is only rented in Santiago. You may seat four people inside this vehicle, but then you will much almost nothing of inside space left for your bags


| Rate by: | Price in USD: |
| --- | --- |
| Day | $ 49 |
| Week | $ 320 |
| Month | $ 1.150 |

Category B


Suzuki Swift or similar subcompact car.

This 1200cc gasoline engine hatchback car category comes equipped with 4 doors, manual shift, two airbags, power assisted steering, air conditioning, and radio. Good vehicle for 2 persons and for driving mainly on asphalt roads.


| Rate by: | Price in USD: |
| --- | --- |
| Day | $ 59 |
| Week | $ 354 |
| Month | $ 1.350 |

Category C



Nissan Versa, or similar compact sedan.

This 1600cc gasoline engine car category with trunk comes equipped with manual shift, air conditioning, power assisted steering, airbags, ABS brakes,door locks, and radio. (Ideal car up to four persons). A vehicle that can get you almost anywhere in Chile. It's also pretty economical. In this category we can also offer you an automatic transmission at an extra charge.


| Rate by: | Price in USD: |
| --- | --- |
| Day | $ 78 |
| Week | $ 468 |
| Month | $ 1.590 |

Category D



Chevrolet Cruze or similar

Fully equipped roomy sedan with a 1800cc to 2000cc gasoline engine and with automatic transmission. This car category comes with ABS brakes, airbags, doors lock, power and rear view mirrors, and radio.brakes


| Rate by: | Price in USD: |
| --- | --- |
| Day | $ 118 |
| Week | $ 708 |
| Month | $ 2.350 |

Category E



VAN

Could be a Kia Grand Carnival, or similar luxury fully equipped VAN with 7 or 8 seats and automatic transmission. This VAN comes equipped with air bags, electric windows, doors lock, and ABS brakes as well.


| Rate by: | Price in USD: |
| --- | --- |
| Day | $ 175 |
| Week | $ 1.050 |
| Month | $ 3.090 |

Category F



Double cabin, four doors pickup truck with simple traction (4x2)

This vehicle comes equipped with manual transmission, power assisted steering, air conditioning, and radio (good vehicle for driving on bad roads due to its high clearance, therefore ideal for Atacama desert and Patagonia)


| Rate by: | Price in USD: |
| --- | --- |
| Day | $ 99 |
| Week | $ 594 |
| Month | $ 1.730 |

Category G



Double cabin (four doors) pickup truck with double traction (4x4)

Comes equipped with manual transmission, power assisted steering, air conditioning, and radio (excellent alternative for off road driving due to its high clearance and four wheel drive option. Excellent for Atacama desert or Patagonia and other off road places)


| Rate by: | Price in USD: |
| --- | --- |
| Day | $ 145 |
| Week | $ 870 |
| Month | $ 2.500 |

Category H



Suzuki Vitara 1.600cc, 4x4, 3 doors jeep

Comes equipped with manual transmission, power assisted steering, air condition, and a radio with a CD player (Good vehicle for maximum 3 persons that like off road fun driving).


| Rate by: | Price in USD: |
| --- | --- |
| Day | $ 89 |
| Week | $ 490 |
| Month | $ 1.730 |

Category I



SUV 4x4 (Toyota 4 Runner or similar).

Fully equipped, automatic transmission. The best car to rent in Chile, because it provides luxury, high clearance, and four wheel drive…all in one vehicle. This vehicle category obviously has ABS brakes, air bags, and everything that a full equipped car should have.


| Rate by: | Price in USD: |
| --- | --- |
| Day | $ 175 |
| Week | $ 1.050 |
| Month | $ 3.090 |
Car Renting Tips
Renting a car it is usually cheaper in Santiago and more expensive in Patagonia and extreme north (Atacama Desert).
Most companies in Chile include CDW insurance in their rates, but they usually do not mention the amount of the deductible, which usually goes between USD 300 and USD 1500 per event. This deductible amount will be your maximum responsibility in case of an accident and is "per accident", not "per rental"
Leaving Chile with a car rental vehicle it is not a simple procedure. You have to get a legal authorization in advance (approx. 3 working days in advance) Permit costs between USD 190 and 290. This extra payment will include the same Liability (third party) in Argentina, but CDW insurance may vary. You also have to take into consideration that crossing the Chilean - Argentinean borders takes more time and patience then you are used to, especially if compared to European countries
Towing a car is an important issue if you happen to be involved in a big accident. Towing coverage varies from one company to another, and we recommend you take a look at this item. Towing coverage usually is different in Chile and Argentina. Getting stuck in the middle of Patagonia will be for sure a complicated matter!!!
No rental company that authorizes their rental vehicles to cross to either Peru or Bolivia. This is because too many cars stolen in those countries, and also because the relationship between Chile and those countries is … let's say "somewhat strained" on occasion.
Your country's driver license is good enough to drive in Chile but we would recommend to get an international driver's license of you are planning to cross to Argentina. If stopped in Chile, the police usually will ask for your International driver's license, but nothing so far has happened to a customer of our company for not having it (that's 25 years car rental business experience).
Always try to park your vehicle in a safe parking place and do not leave things inside where people can see them. Try to always to take your stuff with you, or at least leave it in the trunk. Also take out the panel of your radio (if possible) every time you leave your car alone.
Chilean roads are quite good. Most of our clients are impressed while driving here, but well, I guess you have heard there is nothing free in life. Let me tell you that there are many, and also expensive, tolls in Chile highways (mainly in route No 5, also known as Panamericana, which is the main road in Chile, and goes all the way, north to south) so carry enough cash in order to pay these tolls (credit cards are not accepted in this manual tolls)
Santiago has recently inaugurated new modern roads that make your driving experience much safer and way faster. In order to use these roads you pay by passing new electronic "free flow tolls" (you pay while you drive .... that is without stopping, just a sound will be heard inside your car) If your rental starts in Santiago it is normal that you will pay an extra of approx. USD 9 daily because of these new underground toll roads. The cars we offer are equipped with a device in order to be able to drive in these "free flow toll roads" which is called TAG. Every time you rent a car in Santiago you must ask if TAG is included in the rental rate!!!
Don't ever try to give money to a policeman!. Unlike other South American countries (Argentina for example), there is not much corruption in Chile. Tourists, almost always, will be treated in a very respectful and helpful way. If a foreign driver is nice and respects a Chilean policeman, it is very hard that he will get a transit ticket.
Drop off charges are quite expensive here. We are talking of approx. USD 0.45 per kilometer. These high drops off charges have made many clients to change their travel plans, especially when vacation is only for a few days. All car rental companies will charge a drop off fee if returned location is different from starting location. It does not matter if you rent a car in a big franchise company like Europcar or Hertz (more than 30 offices in Chile both of them) or if you rent in a small rental company … rental drop off fees are similar, and quite high.
Included
Taxes (19% VAT)
Full CDW Insurance (without accident deductible)
Covers damages to third parties (liability) without deductible
Unlimited mileage
24/7 Maintenance
Road assistance
24/7 english spoken emergency phone number (anyday, anytime)
Please take note that price may be higher when:
If you start the rental at the airport there could be an additional extra charge
If you rent the car in Santiago there will be an extra charge to cover electronic tolls (TAG)
Everything is more expensive in Patagonia. Car rentals are no exception to the rule.
Please take note that price may be lower when:
Some car rental companies offer attractive discounts when payment is done in cash (US dollars, EUROS; or chilean pesos)
Lys Rent a Car reserves the right to adjust prices according to market rates.
Your request will be handled directly by a representative of Lys, no automated systems!.
* indicates required fields!
Tip! you can switch tabs without resetting the form.