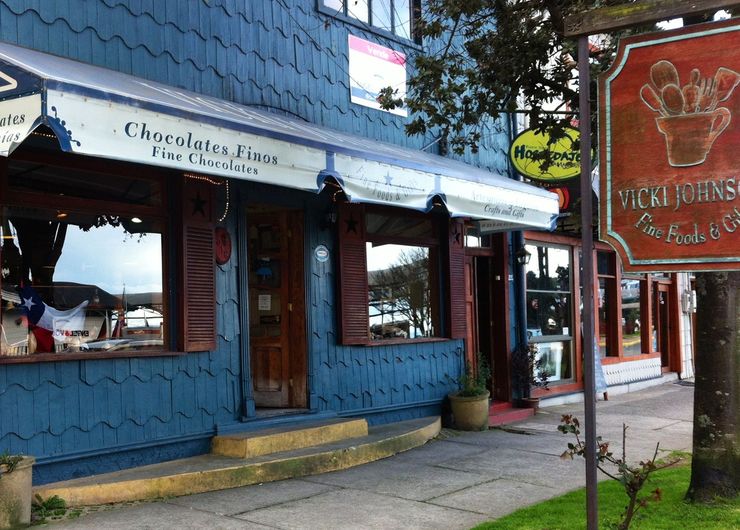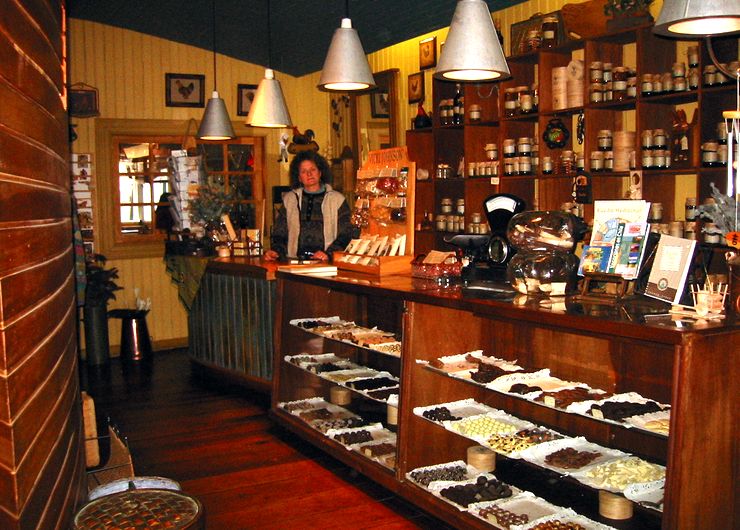 Vicki Johnson Chocolates in Puerto Varas, Chile
The need to create a new space where all the captivating elements of southern culture come together led me to the launch in 1994 of Vicki Johnson Chocolates. Today with a new home in a restored 1920 Galpon, we offer a pleasant sensation to the visitor of detained history.
This is where I keep the skill of the craftsman together with the generosity of nature, the combination that gives rise to unique art unique pieces that captivate domestic and foreign visitors alike. But my source and training were also part of this challenge, the old recipes of family chocolates and the experience in international cuisine impregnated my cellar with warm flavors and sweet aromas such as: chocolates, toffees, cookies, liqueurs and preserves that leave my factory every day. The ingredients and natural spices are part of my secrets, but the most important component is not in the books, and it is called "love".
Vicki Johnson Chocolates have the magical ability to awaken the senses and see the value of simple things.
Thinking of you, I have designed this selection of products, I hope that you give your loved ones, your clients or yourself a piece of southern Chile.